THE CHALLENGE FOR IMPACT INVESTORS IN NOT FINANCIAL RETURN
Most investor would like to do good, when doing well.
Everyday they are approached by entrepreneurs and startups with sustainable solutions. But are these innovations actually better and more sustainable than existing products and services?
And if so, how much better?
It's easy to get distracted by innovative ideas, technology, and passionate people. So investors must ask themselves other kind of questions.
What is the evidence that these solutions are leading to real change and not having unforeseen negative consequences?
And can the change give birth to new sustainable product categories that positively disrupts the market?
Today, Impact Business Modeling System™ is a preferred methodology for many investors, accelerators, incubators and business advisors to understand and ensure the impact business case of the new ventures they advice and invest in.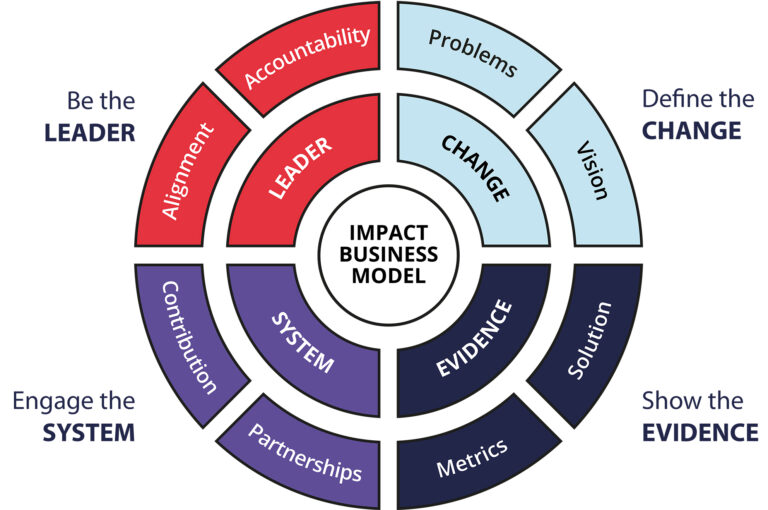 Impact companies (startups, scaleups, SME) intend to improve the world.
But most of them get stuck in the problem-solution view. Not focusing on the change needed in the world.
Impact Business Modeling System™ help companies with sustainable solutions to define an impact vision, understand the root causes to the problem, build a theory of change, get the right indicators and a metrics in place.
With this in hand, they can quantify and measure the positive change due to their sustainable impact. And integrate it in the product, the organization, the mission and the leadership.
The coaching model and methodology ensure impact companies' intention to do good becomes, measurable, operational and profitable.
This will help them also to be responsible and accountable, and in the long-term able to define new sustainable product categories and markets.
TOOLS AND TRAINING MODULES
Problem Definition
Impact Vision
Impact Plan
Solution Design
Impact Forecasting
Impact Metrics
Partnerships
Impact Market Fit
Impact Value Propositions
Align (SDGs & EU Taxonomy)
Impact Leadership
Impact Reporting
Define the CHANGE
To map your impact we have different modules. We begin with your Problem Definition, and to help you build a Root Cause Tree.
You need an imaginative Impact Vision and a clear Impact Plan for the change you like to achieve, based on a theory of change.
Show the EVIDENCE
To change the world you might need a solution with a circular model, regenerative thinking and Impact Forecasting to predict CO2 reductions.
Then we help you find the right Impact Indicators to measure your impact and make it operational with an Impact Metrics.
Engage the SYSTEM
We always adress a "market also"-approach including all stakeholders to engage in Partnerships; customer, end users, society, environment, nature.
To have your customers, end users and other stakeholders change with you we do an Impact Market Fit analysis.
We help you build a long term strategy to implement Impact Value Propositions that can transform the market you operate in.
Be the LEADER
Then we help you align with the ethical standards and frameworks expected – primarily the UN 17 SDGs and the EU Taxonomy. 
To lead with integrity and be accountable to more than expected we make you aware of how to take Impact Leadership and templates for Impact Reporting.